SERVICES WE PROVIDE
---
100% SATISFACTION GUARANTEE
The Dent Kingdom team travels the United States and the entire world providing services to areas hit by severe storms. Our expertise in Paintless Dent Repair has been collected worldwide, we've dealt with just about every brand and car model available, rest assure Dent Kingdom will provide you with the highest level of professionalism. After our technicians work their magic on your vehicle, you will feel like nothing ever happened, the finish of your car will not change. Here are some of the details about our work:
PAINTLESS DENT REMOVAL (PDR)
WHAT IS PDR?
PDR is the process of removing dents from the surface of a car without the use of paint, only using special techniques and specially designed tools. The PDR process requires a lot of attention to detail, as an art of it's own it must be performed by skilled trained technicians with experience to deliver the best results
HAIL DAMAGE REPAIR
WHAT IS HAIL?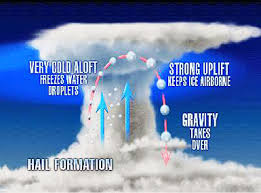 Hail is a form of a solid precipitation that consists of irregular lumps (or balls) of ice referred to as "Hail Stones", thunder storms that produce hail that reaches the ground are consider hailstorms. When Hails lands on the body of your car it can easily cause a dent or ding, sometimes damaging the paint but most of the time only causing an indentation, this is where the Hail Catastrophe Teams come into action to repair this dents which can vary from dime sized dents to baseball sized dents and beyond based not the severity of the storm..